Graphic Designer living in Philadelphia. Currently at the Philadelphia Museum of Art.
NEW GRIT: ART & PHILLY NOW

EXHIBITION, IDENTITY, MOTION
Exhibition branding created for the Philadelphia Museum of Art. In NEW GRIT: ART & PHILLY NOW, twenty-five emerging and established artists with strong Philadelphia connections explore ideas of being and belonging through ceramics, fiber, glass, painting, photography, sculpture, video, and more. Work included posters, animated advertisements, vinyl title treatments, and a wayfinding system to navigate between the seven connected galleries. An 80-page exhibition publication was designed to help guide visitors through the show while maintaining social distancing.

Cigars by Heavyweight, Founders Grotesk by Klim Type
Designed with: Neil Spencer, Greta Skagerlind / CD: Luis Bravo / Exhibition Design: Helen Cahng / Head Curator: Erica Battle
---

Self-initiated exhibition branding project. 'Gharbzadegi' is a Persian term variously translated as 'Westernized', 'West-struck-ness', 'Westoxification', and 'Euromania'. The term was used by Iranians who were critical of the rebellious nature of youth in the 60s and 70s. A divide grew between the generation who was "West-obsessed", and those who were concerned over the loss of Persian heritage. At the leadership level, this rapid transformation of society frightened powerful religious groups, laying the groundwork for the 1979 Revolution. WEST STRUCK is an exhibition that would display artifacts from a lesser-known time in Iran that shaped the country today; such as a collection of vintage "bombshell" magazines, prints, and music records. Dramatic shifts in type between gestural and upright letters creates a tension that fits the era, and is reminiscent of calligraphic Persian script.
Cigars by Heavyweight, Millionaire Script by Altiplano
*This project is currently in progress

---
DESIGNS FOR DIFFERENT FUTURES
Animated marketing campaign for DESIGNS FOR DIFFERENT FUTURES, an exhibition at the Philadelphia Museum of Art. Pairing work from featured artists with flexible typography to create a dynamic system.
Berlin Schnefeld Regular
Design: Neil Spencer, Nick Massarelli / CD: Luis Bravo / Exhibition Design: Helen Cahng / Curators: Kathryn B. Heisinger, Michelle Millar Fischer. Video: Alien Nation Parade #0, courtesy of Lisa H. Moura.
---
Visual identity and art direction of ARS NOVA WORKSHOP, a jazz and contemporary music non-profit located in Philadelphia. ARS NOVA was in need of a visual rebrand and website overhaul to fit their expanding vision for their organization. Inspired by labels on vintage jazz vinyl, we worked together to establish a visual language that felt bold and energetic, with a nod towards their long-standing legacy within the music scene.La Nord by Raol Gottschling
---
Website design for ARS NOVA WORKSHOP, a jazz and contemporary music non-profit located in Philadelphia. ARS NOVA needed a website that not only provided information for one-time events (perfomances, lectures, interviews, etc), but also promoted their expansion into over-arching "Programs" and highlight their notable partnerships. Together, we mapped out a user flow of the site, and discussed how to apply best practices to improve navigation of the site's content (such as a system of "tags" to filter dozens of events into several categories). ARS NOVA is a long-standing organization with a significant library of past events and historical recordings. A designated 'Archive' page gives them a place to share their collection and past seasonal line-ups.
La Nord by Raol Gottschling, Inter by Rasmus Andersson
See full site here
---
LEONORA CARRINGTON
PUBLICATION DESIGN, PACKAGING
Artist catalog for LEONORA CARRINGTON, one of the last surviving participants in the 1930s Surrealist movement. The book is divided into three parts to represent three major stages of her life. Her stifled childhood, objectified young adulthood, and the freedom of her later years. To symbolize her journey, the grid system gradually loosens and typographic styles become more experimental throughout the catalog. One of her last interviews serves as a timeline for her work. To honor her themes of mysticism and magic, a "pop-up" case was created to house the book. The catalog celebrates her legacy as one of the most prominent Surrealist artist of her time.Bureau Grot by Font Bureau
---
Self-initiated web project to document the experience of Iranian immigrants and first-generation Iranian-Americans. TWO SELVES focuses on the dual identity of living between Iranian and American culture, and what identity means to those who live in a diasporic community. Personal interviews and photographs sourced from family albums. Click
here
for the full site.
Romie by Margot Lévêque, Nuckle by Heavyweight
*This project is currently in progress
Development: Maximilian Berndt / Text: Daria Karraby and Anonymous
---
THE THEATRE OF STATE: HENRY VIII & PUBLIC DISPLAYS OF POWER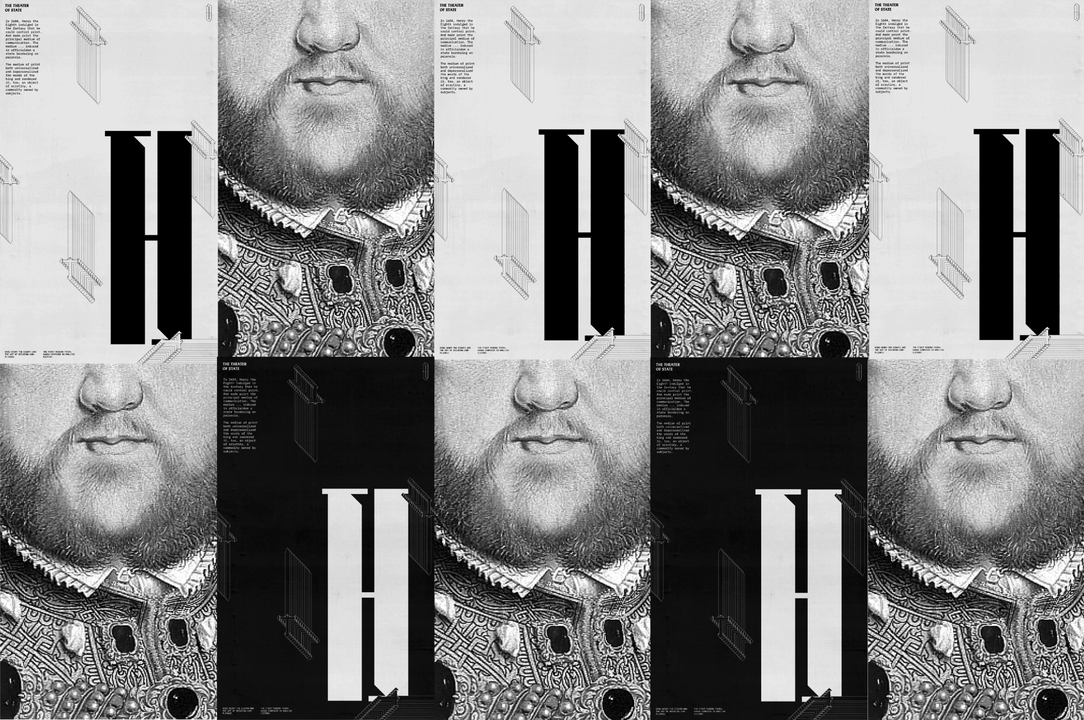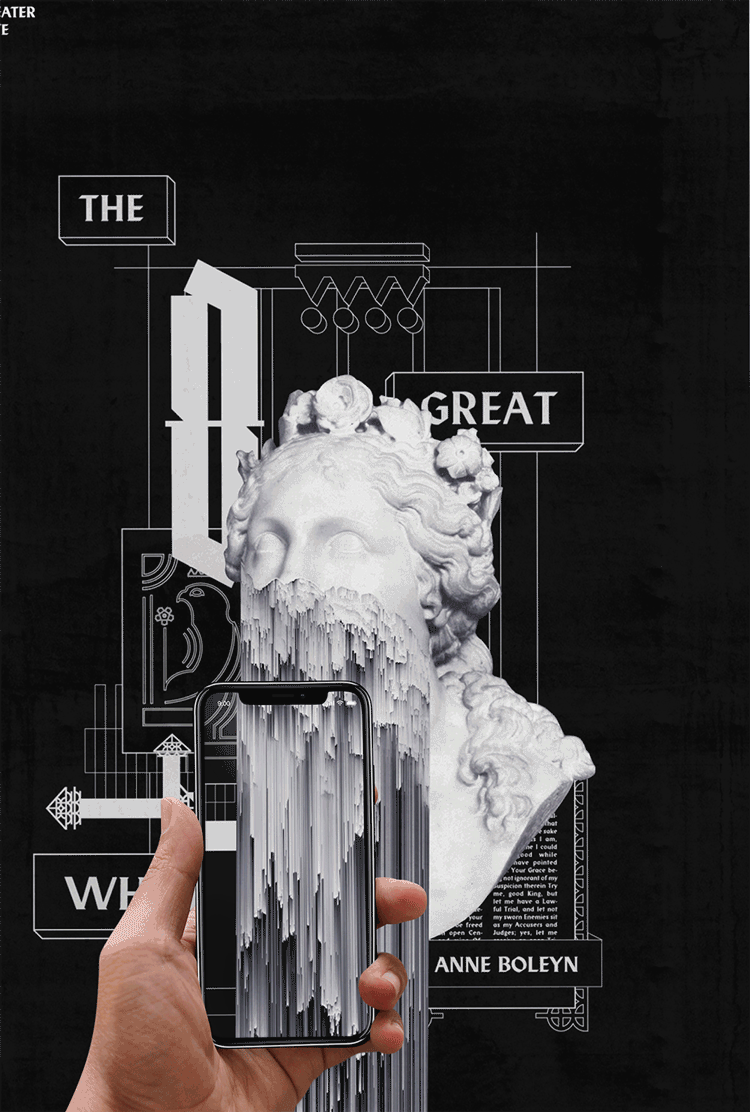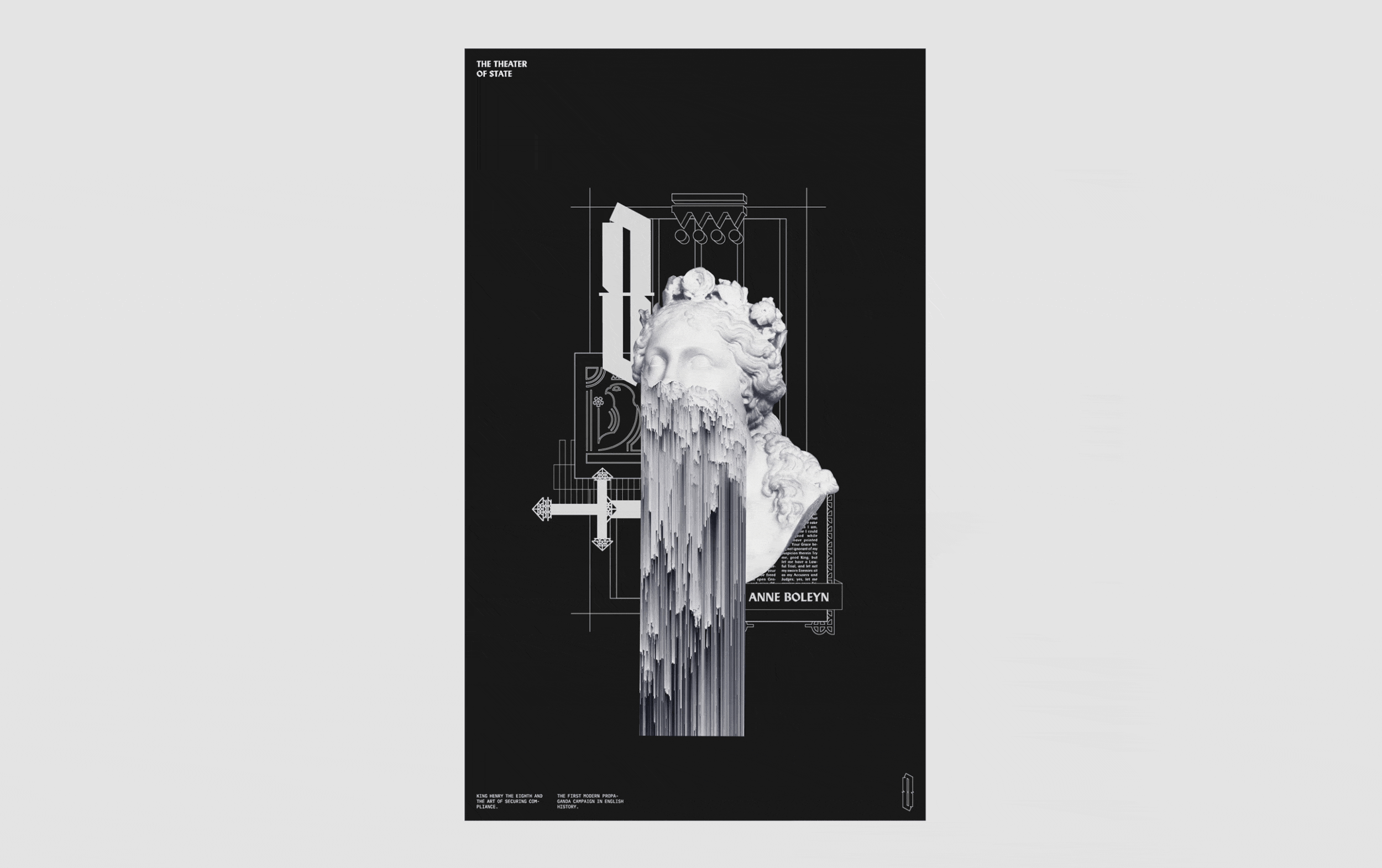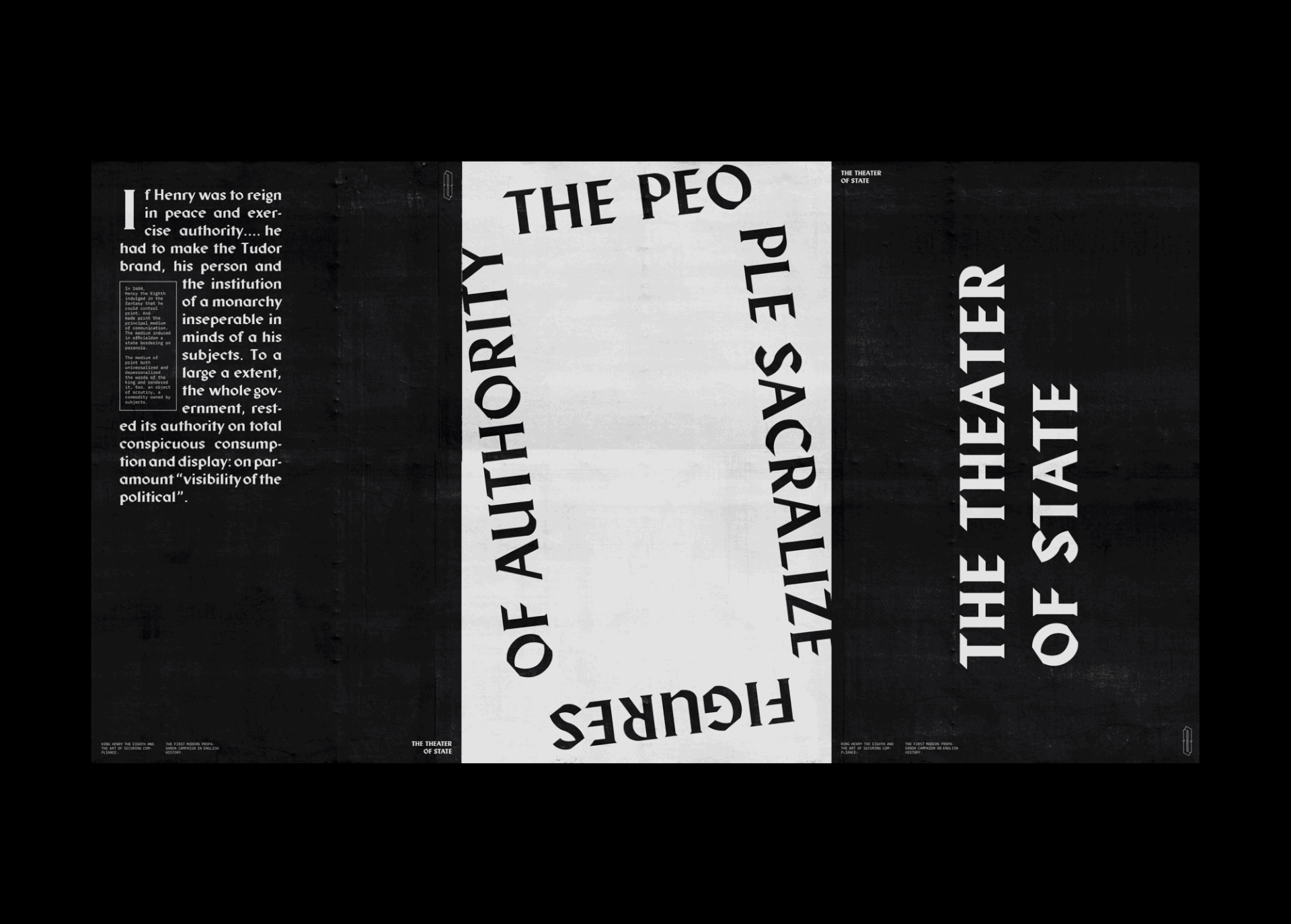 Produce, Overwhelm, Repeat…. A modern intepretation of a 500 year old brand as commentary on how we interact with our political leaders today, and how they package and sell themselves to us. Henry VIII was the first ruler to recognize the power in the commodification of his image. He was the first to utilize the printing press, distributing his ideas and agenda directly to the people, and relying heavily on their fascination with this new technology. To recreate this strategy, I turned to new frontiers of digital design: motion and augmented reality... and created living walls of propaganda.
Form by Bizarre Bizarre

---