Philadelphia-based Graphic Designer. Working within visual identity, exhibition design, publication and digital media. Multidisciplinary, typographically-led and concept-centered. Currently freelance. Previously Senior Designer at the Philadelphia Museum of Art.

For freelance/collaboration enquiries, please reach out via email.

︎︎︎karrabyhanna︎gmail.com
︎︎︎Instagram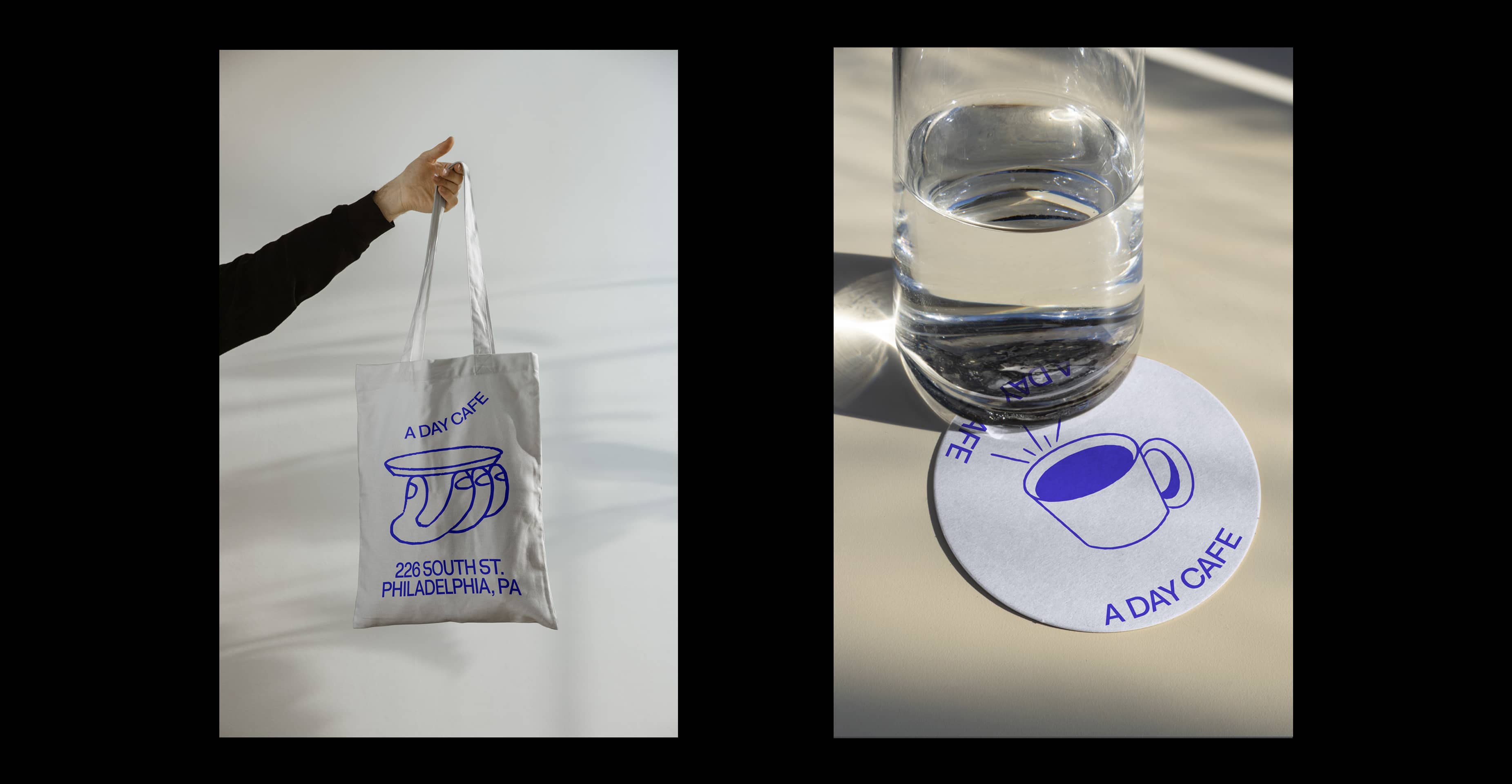 Identity for WIM, a new cafe by
YOWIE
in Philadelphia. Located on the first floor of a new mixed-use hotel space in Queen Village, WIM is a daytime cafe where Philadelphians can shop, eat, and connect. Playful, elevated, and unexpected were words used by WIM founder Shannon Maldonado when describing her vision for the cafe's brand identity. Graphic and heavy typography proudly introduces WIM to the historic neighborhood, while playful illustrations by
James Paris
keep it light-hearted and welcoming.
SPACE10 '100 Essential Books' LIBRARY
IDENTITY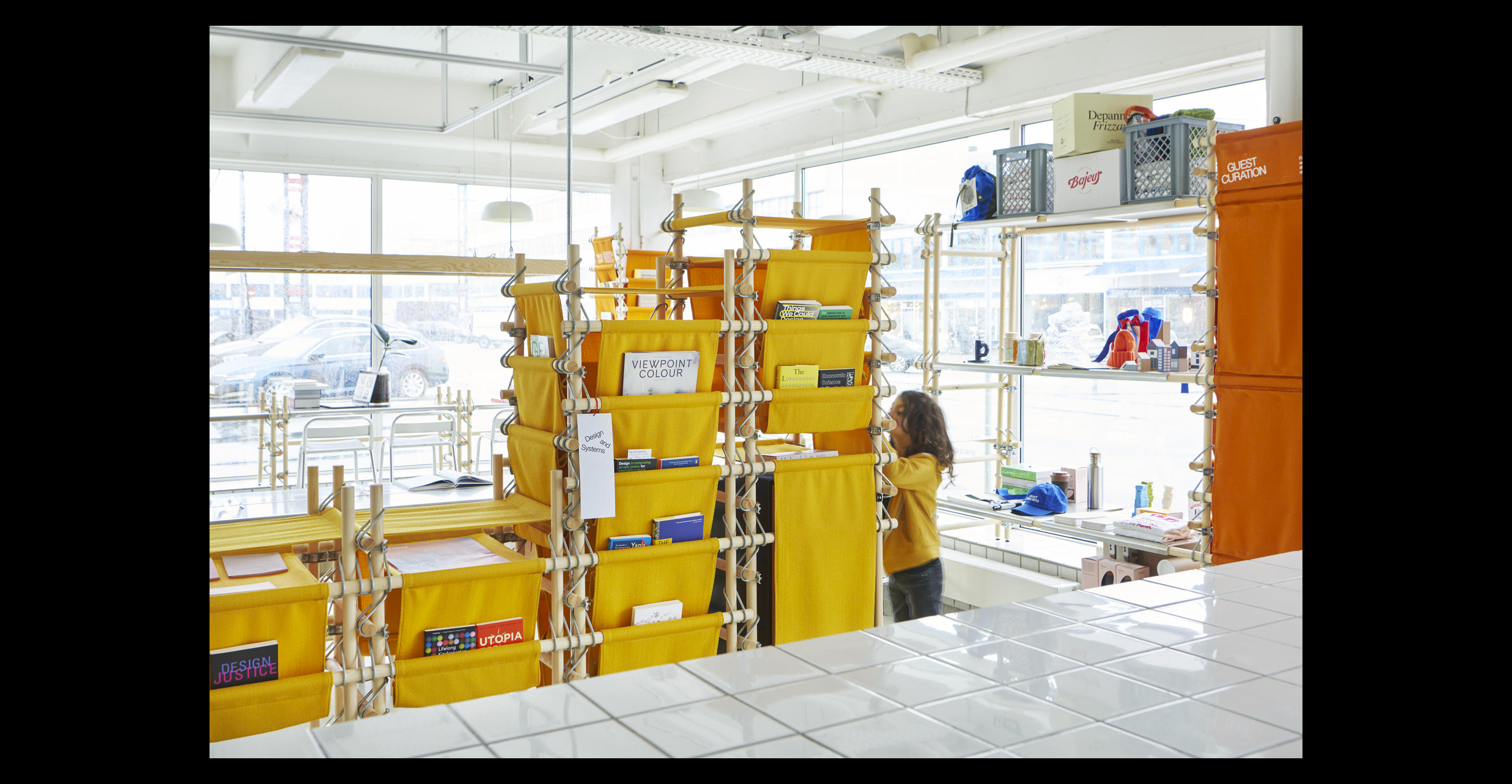 Identity for
Space10
Pop Up Library in Copenhagen.
Self-directed identity project. 'Gharbzadegi' is a Persian term variously translated as 'West-struck-ness', 'Westoxification', and 'Euromania'. The term was used by Iranians who were critical of youth culture in the '60s and '70s. At the leadership level, this rapid transformation of society frightened powerful groups, laying the groundwork for the 1979 Revolution. WEST STRUCK was an exhibition that displayed collections of objects from a time in Iran that shaped the country we see (and don't see) today.

This is an ongoing project. For more information please contact directly.

CREDIT: Cigars by Heavyweight, Millionaire Script by Altiplano
16-page risograph zine designed for
FISK
for its Nowruz 1401 Collection release. Haft-seen zine begins with a personal anecdote, followed by a breakdown of the traditional Nowruz table setting. Inspiration was taken from vintage Iranian primary school books that matched words with corresponding objects. As a limited edition run, a copy was sent with every order until supply ran out.
CREDIT: Printed and Published by FISK in Portland, Oregon

Totentanz by Bureau Brut Farsi Lettering by Ghazal Foroutan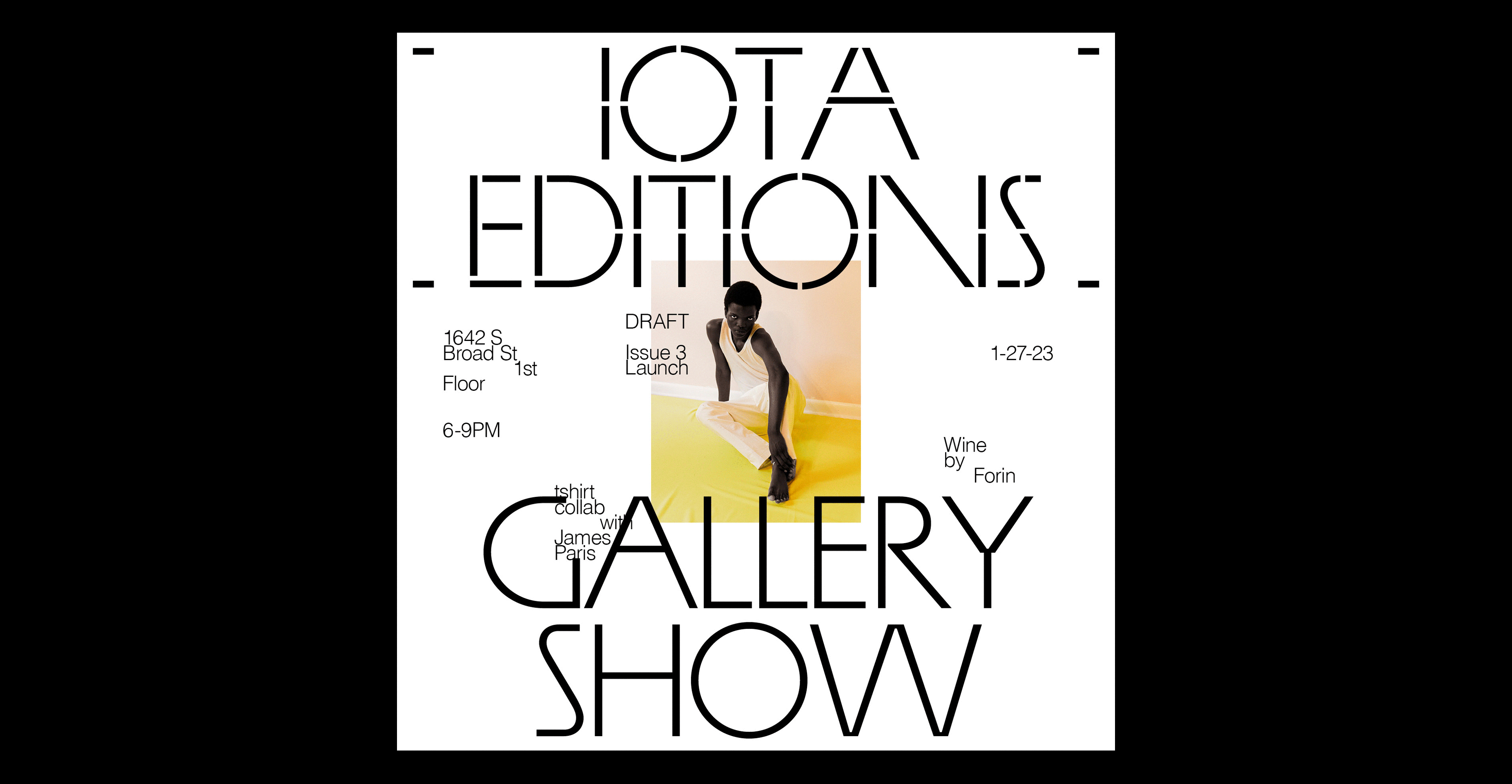 Promotional posters for
IOTA Editions
third release of DRAFT, featuring the work of Marcus Maddox. IOTA is a publishing platform exploring imperfection and collaboration.
CREDIT: Photography by Marcus Maddox

James by Eliott Grunewald
Identity and graphics for the opening of the
atmos
Womens flagship store in Philadelphia. This new Womens concept space is intended to celebrate the atmos Womens pink private label collection, offering a permanent home for women's footwear, apparel, and accesories offerings. The brand's graphic identity arrives at the intersection of contemporary, sporty, and feminine aesthetics.
CREDIT: Creative Direction: Kelton Bumgarner / Art Direction: Marissa Le / Models @radasfvck @pastas0ul / Video by @satoharris / Photo by @bloobandi / Projections & A/V
@justinleggett.xyz
/ HMU
@bryona.smit
/ Nails on @pastasOul by @mynameismikinai / Nails on @radasfvck by @finesseyourclaws
ELEGY: LAMENT IN THE 20TH CENTURY
EXHIBIT
Exhibition branding created for the Philadelphia Museum of Art. This exhibition explores how artists create visual elegies in response to death, tragedy, and violence. The title treatment was printed on soft fabric draped freely from the ceiling, intended to represent a mourning veil, or the barrier between the living and those who have passed. A printed pamphlet with grief resources was produced for the Reflection Space.
CREDIT:
Designed with:
Ridge Chin
/ CD: Luis Bravo / Exhibition Design: Natalia Quinteros & Jillian Matthews / Curator: Jessica Smith / Images courtesy of the Photo Studio at the Philadelphia Museum of Art
Holise by Inès Davodeau
NEW GRIT: ART & PHILLY NOW
EXHIBIT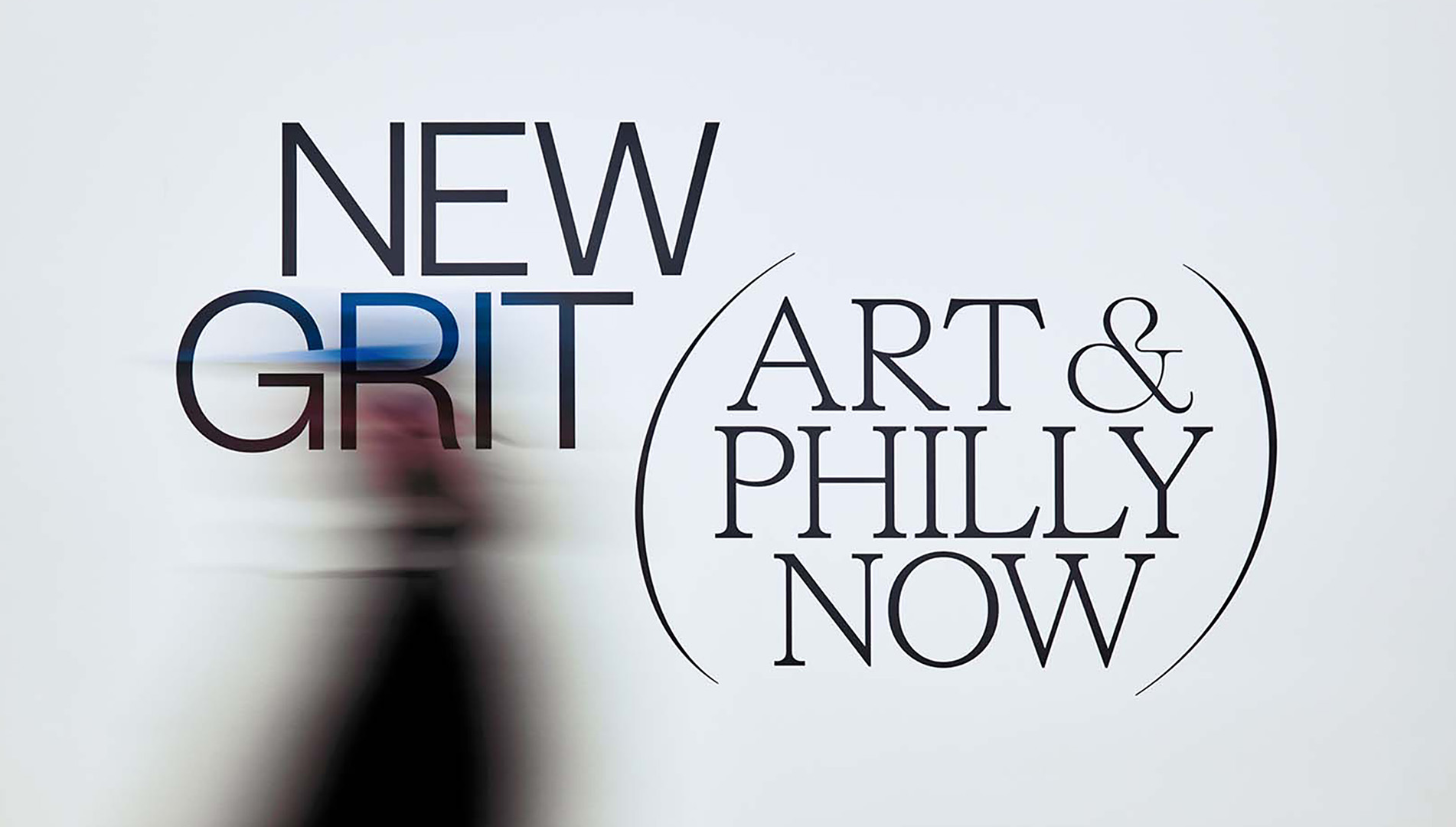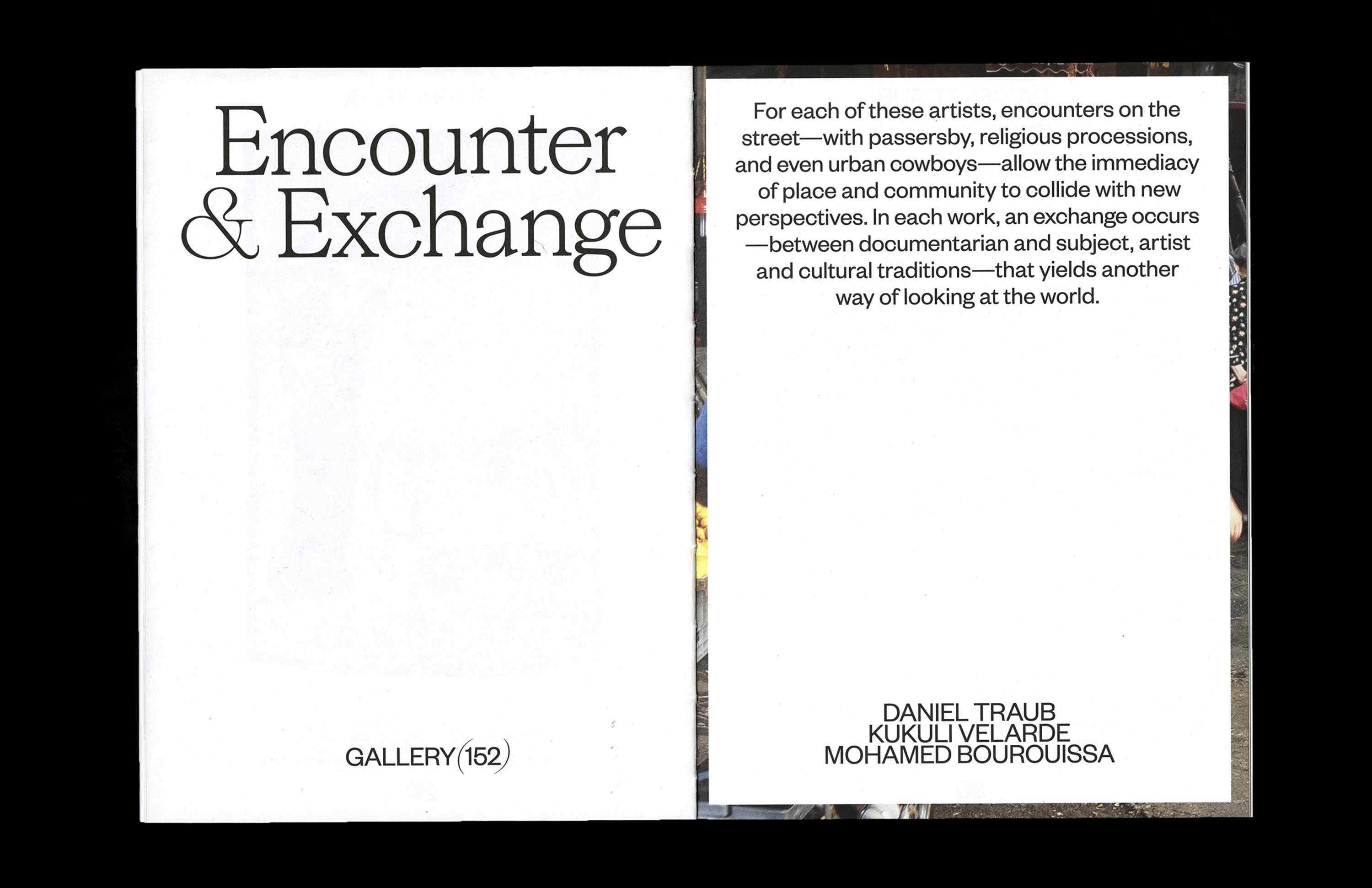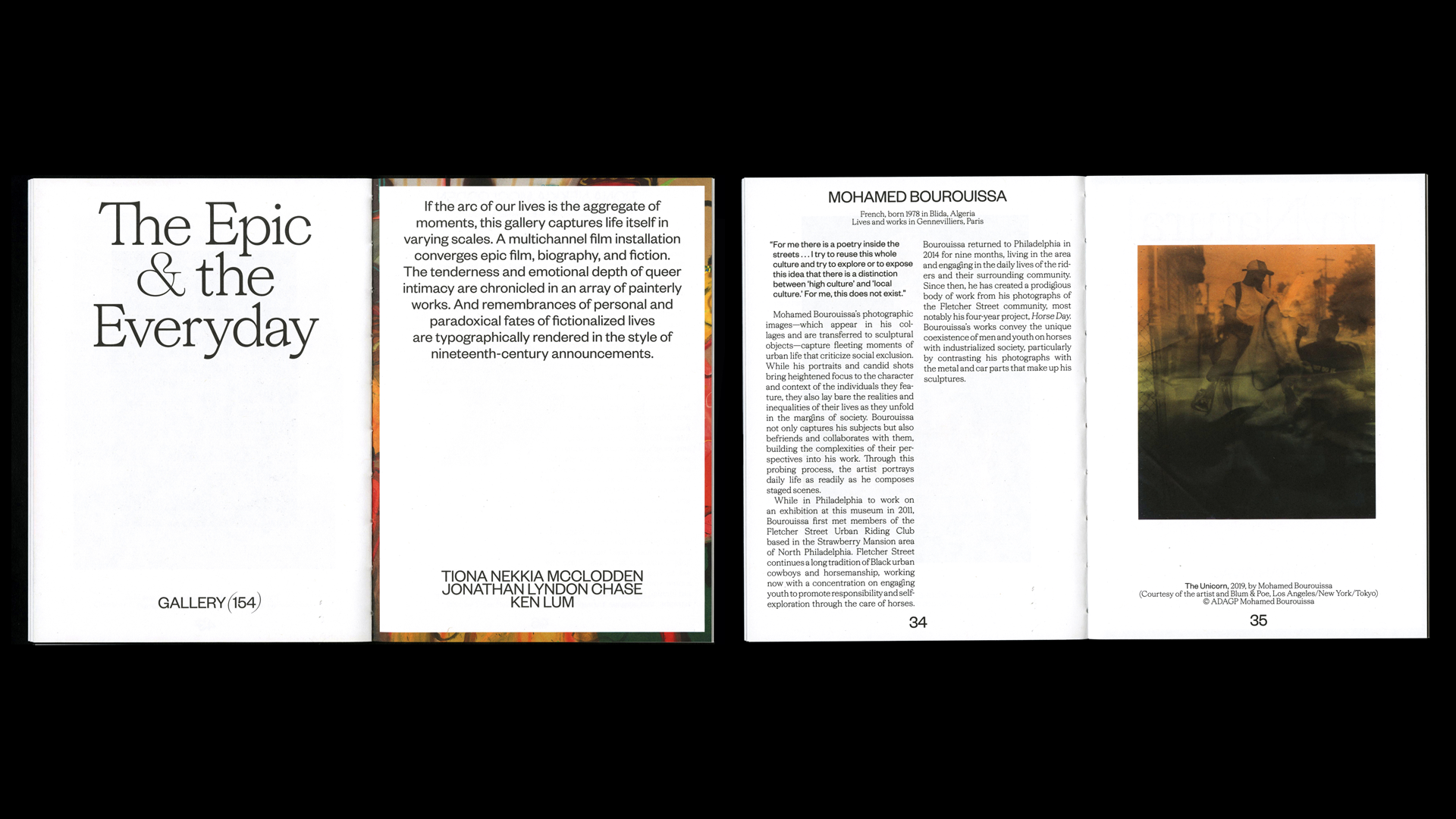 Exhibition branding created for the Philadelphia Museum of Art. In NEW GRIT: ART & PHILLY NOW, twenty-five emerging and established artists with strong Philadelphia connections explore ideas of being and belonging through ceramics, fiber, glass, painting, photography, sculpture, video, and more. Work included posters, animated advertisements, vinyl title treatments, and a wayfinding system to navigate between the seven connected galleries. An 80-page exhibition publication was designed to help guide visitors through the show while maintaining social distancing.
CREDIT:
Designed with:
Neil Spencer
,
Greta Skagerlind
/ CD: Luis Bravo / Exhibition Design: Helen Cahng / Head Curator: Erica Battle / Photography by
Ian Loring Shiver
Cigars by Heavyweight Type, Founders Grotesk by Klim Type Foundry
Self-initiated web project to document the experience of Iranian immigrants and first-generation Iranian-Americans. TWO SELVES focuses on the dual identity of living between Iranian and American culture, and what identity means to those who live in a diasporic community. Personal interviews and photographs sourced from family albums. See full site here.
CREDIT:
Development by
Maximilian Berndt
/ Text: Daria Karraby and Anonymous
Romie by Margot Lévêque, Nuckle by Heavyweight
Visual rebrand of ARS NOVA WORKSHOP, a jazz and contemporary music non-profit located in Philadelphia. ARS NOVA was in need of a visual rebrand and website overhaul to fit their expanding vision for their organization. Inspired by labels on vintage jazz vinyl, their new visual language now feels bold and energetic, with a nod towards their long-standing legacy within the music scene. Together, we mapped out a user flow of the site, and discussed how to apply best practices to improve navigation of the site's content. ARS NOVA is a long-standing organization with a significant library of past events and historical recordings. A designated 'Archive' page gives them a place to share their collection and past seasonal line-ups. See full site here.
CREDIT: Development by Jeremiah Misfeldt

La Nord by Raol Gottschling, Inter by Rasmus Andersson

PMA BRAND REFRESH
IDENTITY
Seasonal look refresh for the Philadelphia Museum of Art. The design team reimagined on-site signage and off-site digital advertisements for upcoming shows. The new system is image-forward, featuring an italicized CTA and complementary accent colors. A modular grid allows for different ways to display and emphasize content.
CREDIT: Images courtesy of the Philadelphia Museum of Art / Designed with James Paris, Mia Paltrow Murray, and Ridge Chin / CD: Luis Bravo

Exhibition identity for Richard Benson: The World is Smarter Than You Are, at the Philadelphia Museum of Art. Richard Benson had synesthesia, and attributed a different color to each letter of the alphabet. We used his own alphabet color chart to design the title. Work for this exhibition includes Intro wall graphics, wayfinding, labels, and section texts.


CREDIT: Images courtesy of the Photo Studio at the Philadelphia Museum of Art / Designed with James Paris / CD: Luis Bravo / Exhibition Design: Andy Slavinskas / Curator: Peter Barberie

Panama by Typefaces of The Temporary State

MARTINE SYMS: NEURAL SWAMP
EXHIBIT
Exhibition graphics for Martine Syms: Neural Swamp, at the Philadelphia Museum of Art. Graphics based on an identity developed by Special Offer, Inc.
CREDIT: Images courtesy of the Photo Studio at the Philadelphia Museum of Art / CD: Luis Bravo